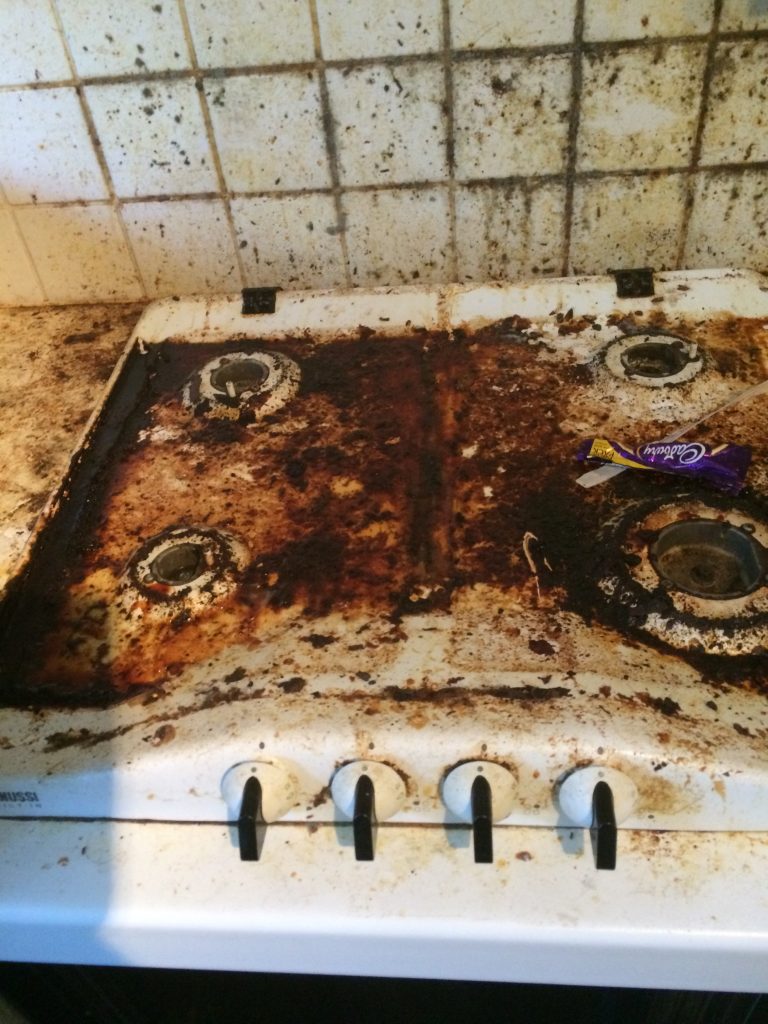 We have seen it all now. In three years of oven cleaning and commercial kitchen cleaning this has to be our dirtiest oven!
When customers book their jobs they often over estimate the condition of their oven. Not this one. A dirty oven on its own can make a kitchen look untidy, in this case though it fit right in. Our technician was horrified when he arrived to clean a double oven and hob this week, he walked in to the customers house and into the kitchen and literally took a few minutes to work out where the oven was. He almost called the office and asked us to cancel his afternoon jobs the oven was that dirty!
We know some people are not the cleanest, and it isn't for us to judge, but this seemed more like a rescue mission than an oven clean. OvenKing go into peoples homes day in day out. and do the job required, regardless of the current condition of the oven. But you can understand from the pictures our technician was horrified to be sent on this job, especially as we only allocated 2 and a half hours for the work.
Judge this dirty oven for yourself!
Please judge for yourself, we hope we don't need to tell you which are the before photos and which are the after photos.
But John is a trooper and did the job required, including cleaning some of the unit around the ovens and the tiles behind to stop grease falling back onto the oven he had just cleaned. We are not sure if the customer was that happy with the work though, you can see the result is fantastic but it made the rest of the kitchen look much worse in comparison.
Don't let your dirty oven get to this condition! Call OvenKing today to rescue you form your kitchen nightmare. If you have any pictures of dirty ovens worse than this we would love to see them. Send them to us and if the oven is that dirty we might just offer you a free clean.